PROPTECH, THE FUTURE OF REAL ESTATE
Tuesday, 15 March, 15:00 – 15:45
Palais-1 alley A, Propel Conference Room
Panel Discussion: Join Robbert Heekelaar and dive deeper into the test-and-learn mindset of transformational Innovation managers who have been at the forefront of shifting their organizations focus towards big picture topics like Climate Tech, Future of Work and Smart Cities thinking challenges – amongst others.
REAL ESTATE MORE THAN AN ASSET
Wednesday, 16 March, 10:00 – 10:45
Palais de Festivals, Agora Room (3rd Floor)
Panel Discussion:  Looking closer at investment opportunities and defining asset characteristics with Ben Bannatyne- what value-generating physical assets are most favoured in a post Covid-19 world? Is location still a key criteria? What are the prime markets to watch for? What will the most compelling future assets be?
Wednesday, 16 March, 11:30 – 12:15
Palais de Festivals, Agora Room (3rd Floor)
Panel Discussion: Sustainability and ESG are at the top of the agenda for the real estate industry. Hear more from Sara Viereck about what the best way is to embed ESG criteria into the investment decision-making process? How does an ESG approach to investment impact different asset classes? How can ESG enhance investment value? And what is the role of data? Join some of the sector's leading investors for this panel session.
NEW REGENERATION FOR BUSINESS!
Wednesday 16th March, 16:00 - 18:00
Palais des Festivals, Room Foyer Debussy (Level 3)
Panel Discussion: How the new regeneration of mix of uses, sustainability and digitalization create a perfect environment for boosting the inclusive economy? Cristian will debate how the factors of urban regeneration, the implementation of sustainability and digitization are the best platform for the regeneration of the economy. Let's talk how!
Thursday 17th March, 12:00 - 12:45
Palais des Festivals, London Stand, Croisette C14
Panel Discussion: The need for more industrial space and essential infrastructure for logistics has seen the biggest surge during the pandemic, and demand is unwavering as behaviours have fundamentally changed. In this session, Ben Bannatyne shares more around integration needs of these requirements in London's development.
Thursday 17th March, 13:30 - 16:00
Palais des Festivals, Workshop Room
Panel Discussion: Resilience, Reindustrialisation, Renewables, Replenishment, Resources, Revitalisation – these are the 6R's for the future of warehouses. In this session Joseph Ghazal will explore how the stock has become more important compared to previous decades and how demand chain aspects rule over former supply chain focusses.
Table discussion moderated by Cecile Tricault, Senior Vice President, Regional Head Southern Europe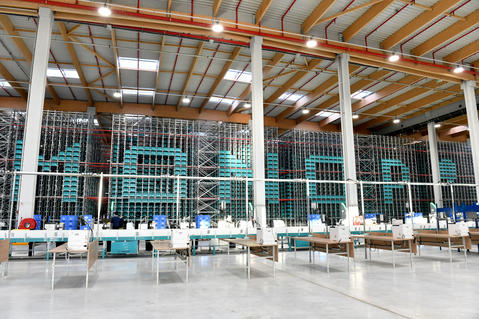 Discover Carbon Neutral
Minimizing our environmental impact is something we continuously work towards. A perfect example is our new 100,000 square meter, built-to-suit facility for Monoprix at Prologis Park Moissy 2 Les Chevrons - designed for complete carbon neutral operation.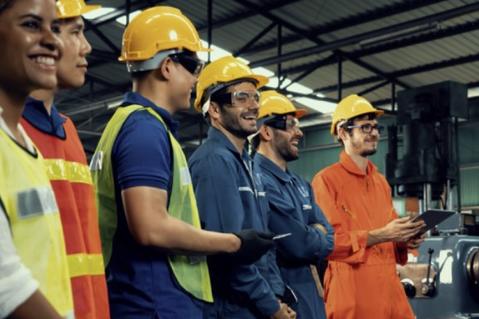 Prologis Warehouse and Logistics Training Programme
At Prologis, we wanted to help our customers find people with the right skills to work within their businesses. That's why, in 2019, we set up our Community Workforce Initiative (CWI) in the US. Globally, our CWI has an ambitious target of re-training 25,000 people by 2025.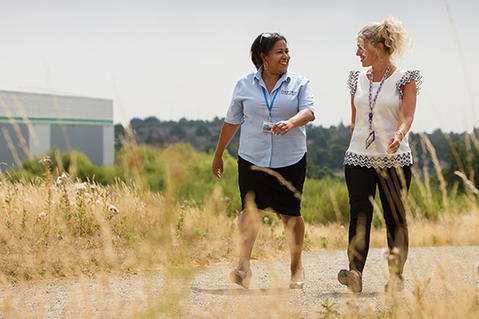 PARKlife: so much more than industrial logistics buildings
When you move your business to a Prologis Park, both you and your employees will become part of the Prologis family and benefit from a range of park-wide services and amenities, including access to a green travel plan, park security, green spaces, paths and cycleways and support from our dedicated in-house property management team.